Dogsitting (2008)
Rusty made a nest out of the basket in his dog cage.
Here's a wide-angle shot. It's hard to believe twigs in your bed would make it more comfortable. To vacuum everything up I crawled into the cage (there's a lifelong dream finally realized), but since Rusty can't use a camera you'll have to use your imagination to picture me in this thing (Update: selfie sticks were not widespread in 2008, and moreover I did not have a smartphone at the time).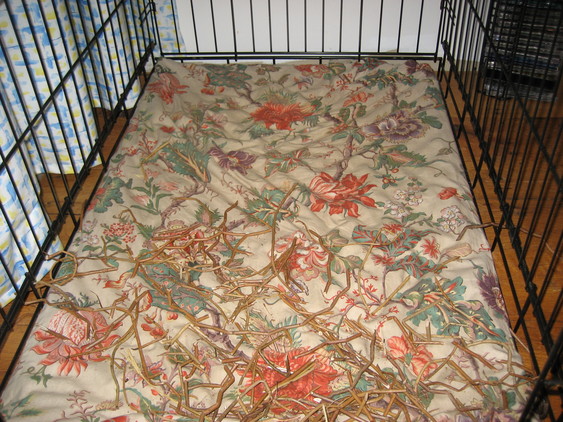 Let's take a look at Rusty's evil eyes again, with the basket in his mouth.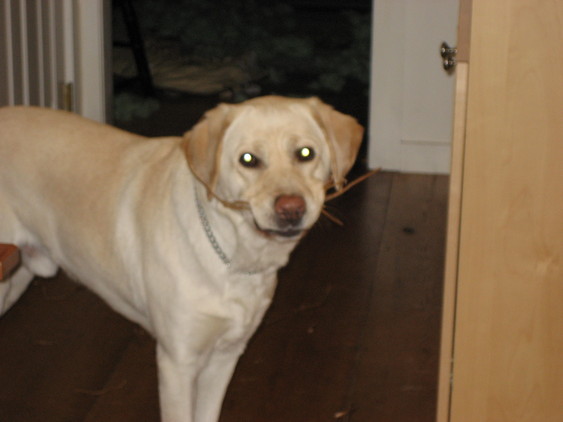 Below Rusty stands in front of what is left of the basket on the floor and contemplates the situation he is in, thinking "Woof? Woof woof." (Translation: "Why do I chew on pillows and baskets? Probably because I'm such a cool dog.") Looking at the fur, it almost appears that he's got some undigested basket in him.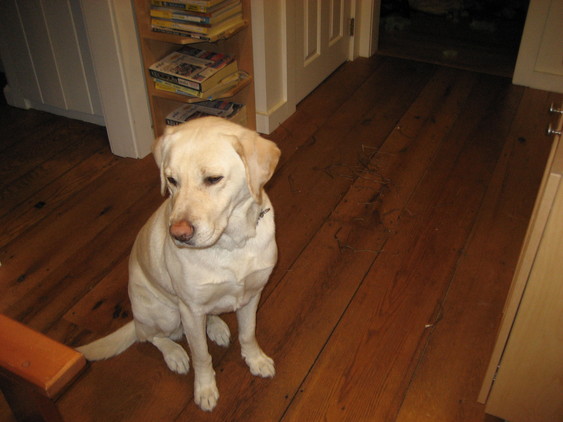 In return for my diligent care of Rusty, I got a "My landlords went to Hawaii and all I got was this lousy t-shirt " t-shirt (it was quite nice, actually) and a whole chicken. You can see a picture of the chicken here.